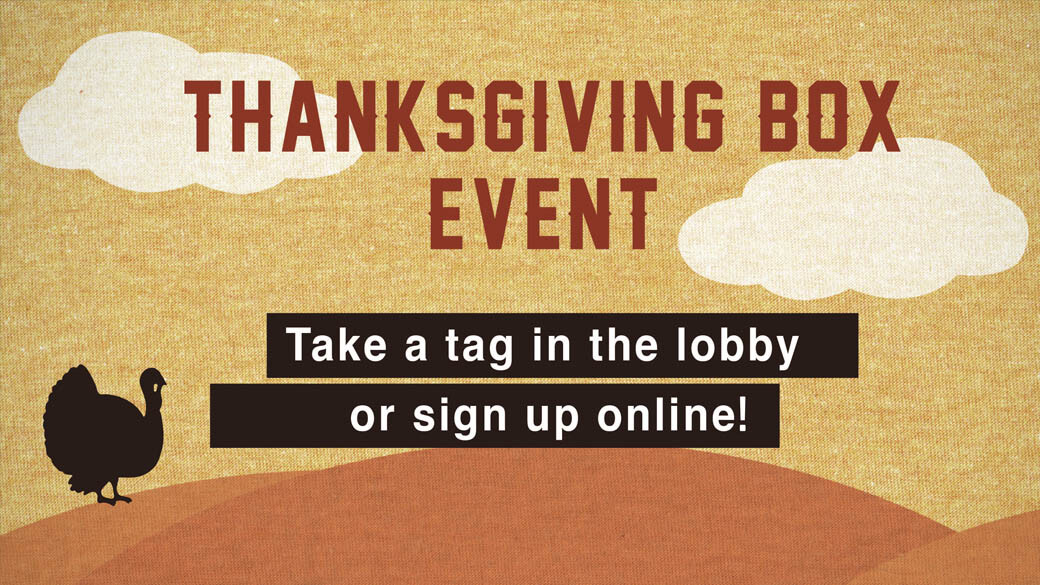 Sunday, November 21, 2021, 12:00 PM - 2:30 PM
It's time for the 7th Annual Thanksgiving Box Event co-sponsored by the Care Team and Willowbrook Food Pantry.
We see it as such a blessing to be able to collect food and assemble Thanksgiving meal boxes for area families in need during the holidays.
All of the tags that were in the lobby are gone but you can still select items to donate here.
Once you have purchased your items, just bring them back here to the church!
Non-perishable items can be brought to the church any time Monday thru Friday between 9:00am and 4:30 pm. or Sunday mornings!
Perishable items (i.e. turkeys, rolls, potatoes, or pies) can be brought to the church on Friday Nov. 19th or Sunday morning, Nov. 21st before church.
Then on November 21st, after church, our middle school kids are going to come together in the lobby to assemble all of the boxes and hand them out to local families in need. What a great way for them to serve!
If you would prefer, you can donate money online and we will do the shopping for you!
Click here to donate
If you have any questions you can contact or