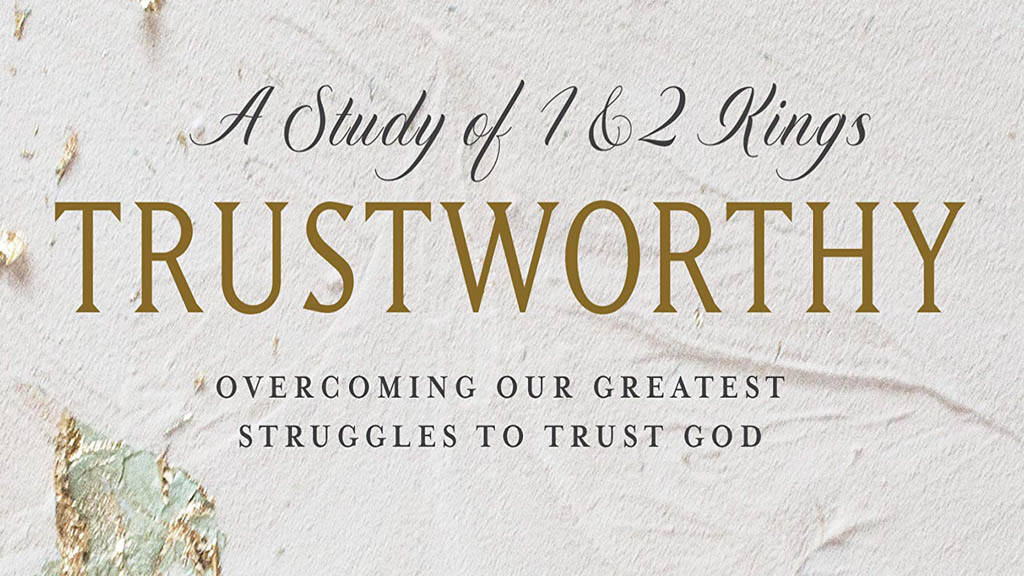 Every Monday, from 01/18/2021 to 03/15/2021, 6:45 PM - 8:30 PM
Trustworthy: A Study of 1 & 2 Kings
Overcoming Our Greatest Struggles to Trust God
by Lysa TerKerst
Often when we experience hard times, we're more likely to want to tame rather than trust God. Join us this Winter Session as we explore the books of 1 & 2 Kings and examine stories of Israel's ancient kings. Together we'll learn to:
Identify and challenge doubts in the one true God.
Explore how the Old Testament applies to our lives today.
Trust in the goodness and faithfulness of God.
Small group options are available both "in-person" or via Zoom conferencing. Note: In order to protect those who are most vulnerable, COVID-19 protocols will continue to be followed at all "in-person" meetings.
So invite a friend, neighbor, or co-worker! Registration and study guide is $16.00 (Scholarships are available if needed). If you have any questions, contact Paula Rummerfield. You can also watch a promo video here.
Once you submit the registration form below, you will be taken to the Countryside payment page.