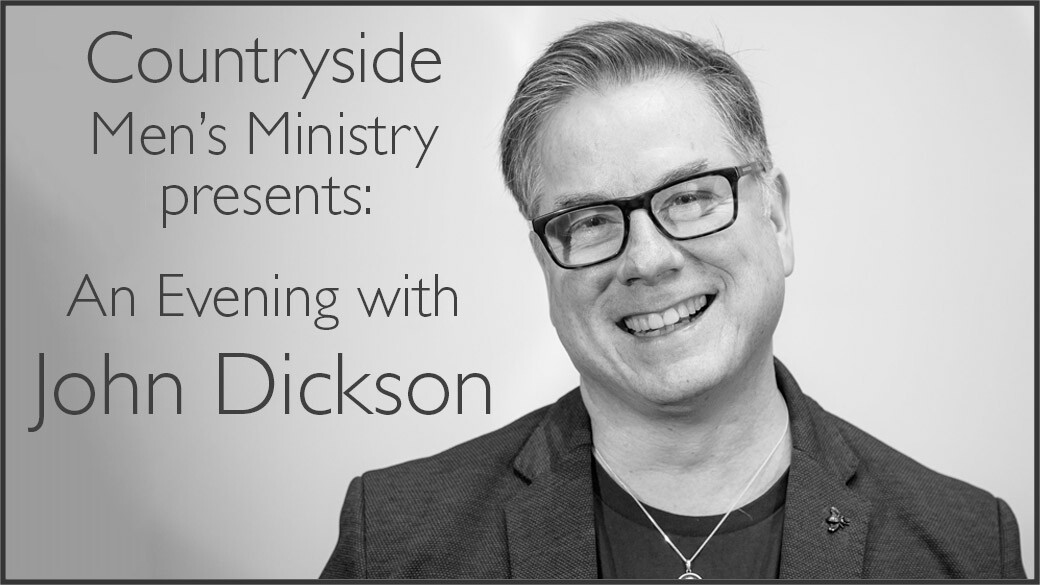 Friday, March 12, 2021, 7:00 PM - 8:00 PM
It was such a privilege to have John Dickson speak at our last (and possibly best) Men's Retreat! We get to have that privilege again on March 12th as John Dickson joins us live via Zoom to encourage and help us to live well as Christ-followers in these difficult times.
You can join the Zoom conference from your home, however, we've got an awesome Zoom set-up at the church that will allow us to not only see John on the big screen but also ask him questions "face to face" at the end of his presentation. Either way, it's sure to be an hour that's packed with fun, insights, and great biblical teaching!
Register below to let us know you're coming or to receive the Zoom info.