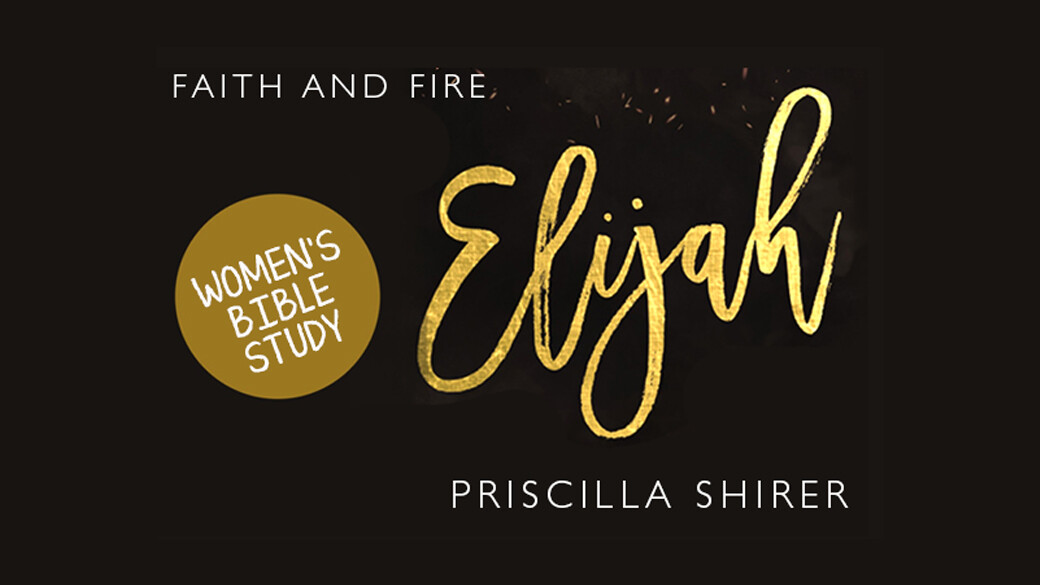 Every Wednesday, from 03/31/2021 to 05/26/2021, 9:00 AM - 11:00 AM
A Study of the Prophet Elijah
by Priscilla Shirer
Join Women's Bible Study this spring on this journey through the life and times of the prophet Elijah to discover how the fire on Mount Carmel was forged in the valley of famine. And how the emboldened, fiery faith we desire is being fashioned by God in our lives right now.
During this study we will:
Understand the value of seasons of growth and testing in our spiritual maturity.
Be encouraged to wait on God's good work in our heart and mind, even in seasons when we feel like no one sees.
Learn to trust in the goodness and faithfulness of God and His purposes for our lives.
Small group options are available both "in-person" or via Zoom conferencing. Note: In order to protect those who are most vulnerable, COVID-19 protocols will continue to be followed at all "in-person" meetings.
Invite a friend, neighbor, or co-worker! Registration and Study Guide is $17.00 (Scholarships are available if needed). If you have any questions, contact Paula Rummerfield.