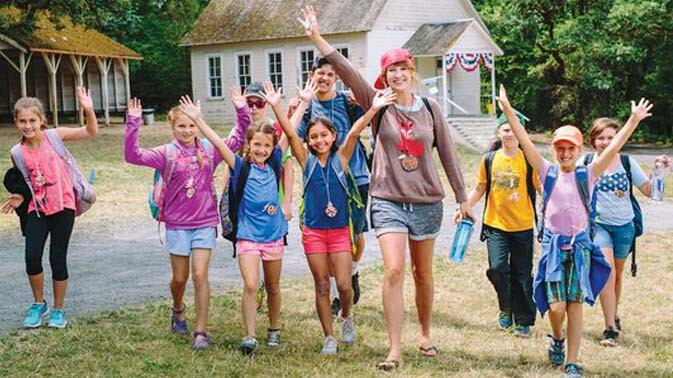 Monday, June 21, 2021, 9:00 AM - Friday, June 25, 2021, 12:00 PM
Summer is a great time for our Children's Ministry! We kick off summer with a week at Camp Tilikum, a day camp just outside Newberg. Our kids get to unplug from technology, experience creation, establish friendships, learn about God through the wonders of nature. Camp this year is June 21-25. We will not be able to provide transportation this year due to COVID check in procedures. We are able to get a group discount on camp. For more info on Camp Tilikum go here.

To register your child you will need to:
• Go to the links below and create a login account.
• Complete the form and pay online.
• Be on the lookout for an email from . This will include a receipt for tax purposes and a link to the camper's online medical form. This must be completed before the camper can attend camp.
Registration Links:
For incoming 1st-6th Graders attending Day Camp: CLICK HERE
For incoming 6th-8th Graders attending Quest: CLICK HERE

When you register you will see a three-tier pricing for camp. We have secured the lowest price, because we are attending as a group.